COSTUMES UNLIMITED & Vintage Clothing MEGA STORE! DFW's Largest, Full-Line, Open Year Round Costume Shop.
2023

REGULAR HOURS:
10-7

 Mon.-Sat.
Sunday:
Closed
ONE LOCATION: 1855 N. CENTRAL EXPRESSWAY, Plano, TX 75075. A Vintage Clothing Store & Costume Shop for Dallas, Ft. Worth and North Texas
LIMITED SHIPPING AVAILABLE
OPEN HOURS:
10-7

 Mon.-Sat.
Sunday:
Closed
RSS | Map: 1855 N. Central Expy., Plano, TX 75075 ONE Location
We are the ENCYCLOPEDIA of THEME PARTY COSTUMES!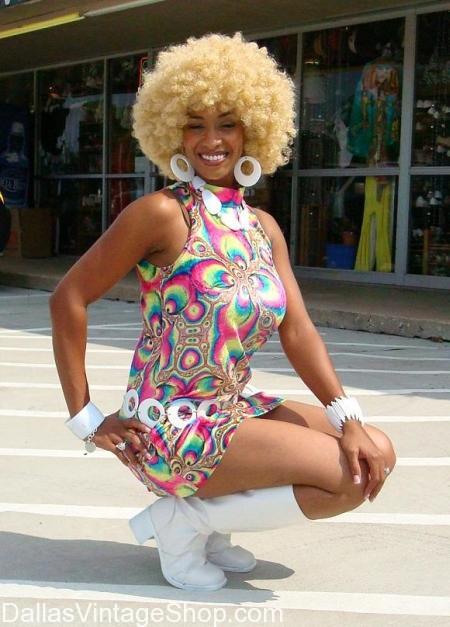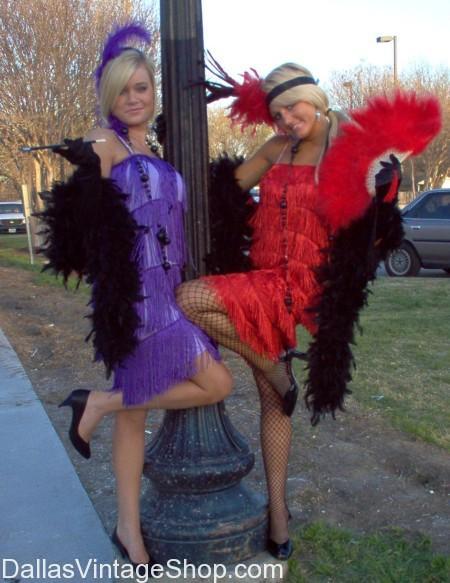 Welcome to DFW's Largest, Most Complete, Permanent Costume Shop. We are Now Open to the public. 
BROWSE 100's of COSTUME CATEGORIES in the RIGHT HAND COLUMN.
Use SEARCH BAR at TOP RIGHT on every page.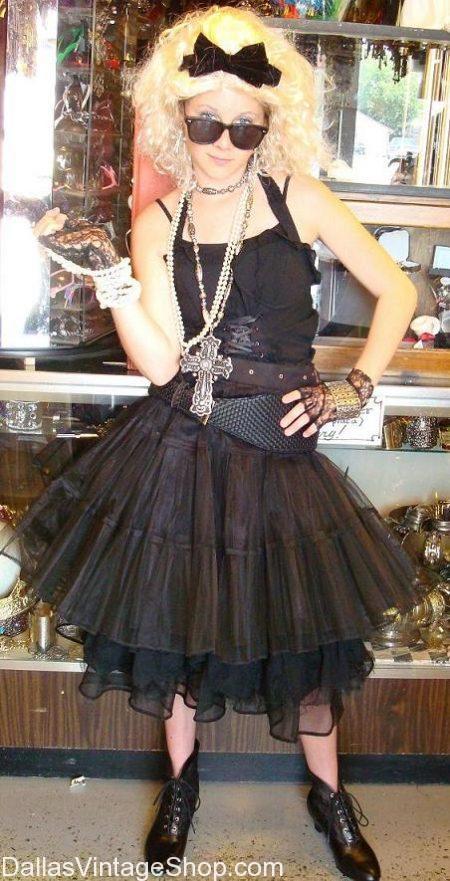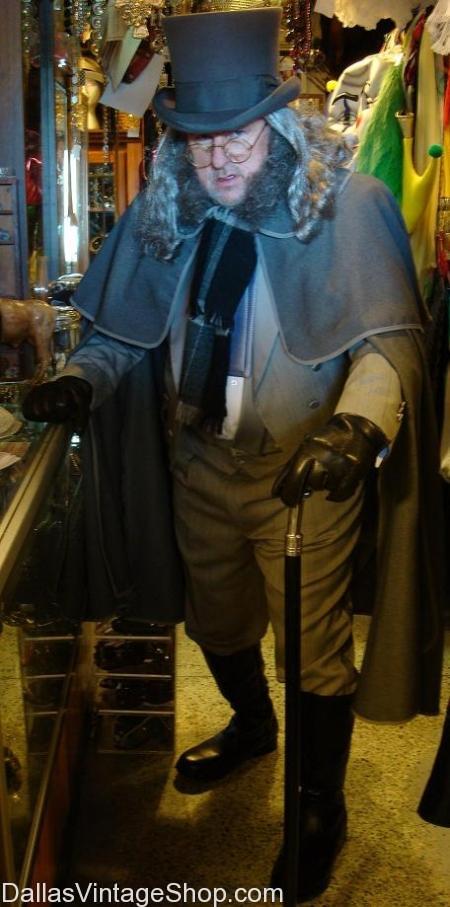 DELUXE COSTUMES: Any Decade, Any Century & Any Theme
Please read the first few paragraphs on our home page to help you understand what we are about. We are very different from other vintage stores and costume shops! You may also want to read our Disclaimers in the Menu on the right for general info on sales, pricing, and the images found on this site.


COSTUMES MEGA STORE: Providing Hollywood Status Theme Party, Theatrical, Masquerade, Halloween & School Project Outfits
If possible, plan to spend an hour or more in the store. We suggest you take a half day, or at least a 2 hour lunch, to pick and accessorize your costume. The store and the selections are huge, so you may need assistance in making your selections. You will want to come when our employees are are not handling the late afternoon and weekend crowds.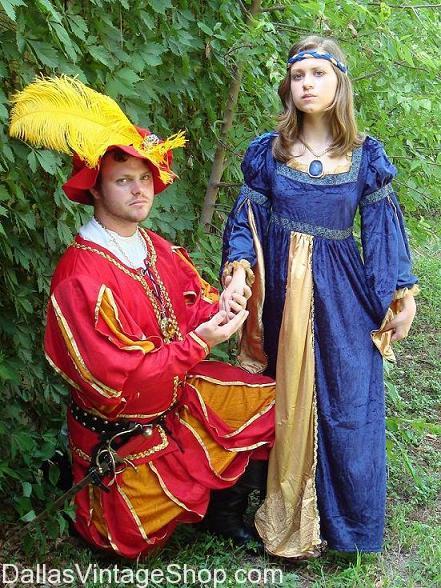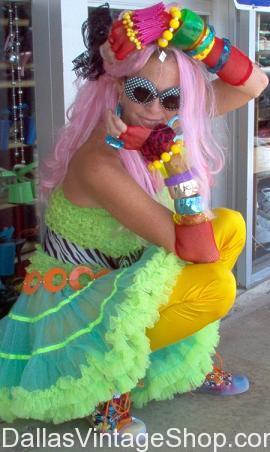 DFW's Largest COSTUMES & VINTAGE CLOTHING Super Store.
Welcome to The Dallas Vintage Clothing Store and Costume Shop. Please keep in mind that the thousands of images on this website are examples. These are costumes we have previously created for our customers.
The items seen here might have already sold, but we will always have dynamic replacements for the costumes in all categories of our menu.
We hope you enjoy browsing and will be inspired to visit our store. Our site updates daily! Be sure to revisit often and share it with your family and friends. If you need costume or theme party ideas, you won't find a better place to find them than our enormous encyclopedia of costumes.  Spend an hour or two browsing our site to fully understand what we can do for you and your costume party needs.
Our website tells the story with its thousands of images, but it only represents a small fraction of our costume inventory and ideas. Unless you have been to our store, this will all sound like hype. Our customers regularly tell us that our web site amazed them, but when they try to describe our store to others, their friends absolutely don't get it until they have seen it for themselves.
Enjoy browsing our website, but remember it would be impossible to show everything we carry. Phone calls are welcomed and encouraged. Don't hesitate to call us at (972) 422-7256 if you have any questions.
Dallas Vintage Shop: Our Goal
Dallas Vintage Shop strives to supply costumes and vintage clothing for any decade, any century, and any class of persons. From royalty to riff raff, from glamor to trailer trash, from couture to crude, from nobility to peasant, from stone age to space age, and from economy pricing to celebrity quality.
We endeavor to supply unique, vintage clothing, costumes and every accessory necessary to complete and complement any outfit. DVS packs an enormous variety of  wigs, shoes, coats, scarves, jewelry, belts, purses and more. We pride ourselves on accuracy, style, selection, variety and quantity.
We have HALLOWEEN COSTUMES ALL YEAR ROUND. Here is a sample of the many sections of Halloween Costumes in our store:
Super Hero Halloween Costumes, Pirate Halloween Costumes, Marilyn Monroe Halloween Costumes, Elvis Halloween Costumes, Goth Halloween Costumes, Fairy Halloween Costumes, Adult & Children Halloween Costumes, Plus Size Halloween Costumes Pimp & Hoochie Halloween Costumes, Hippie Halloween Costumes, Toga Party Halloween Costumes, 50's Sock Hop Costumes, 70′ Disco Costumes, 60's Hippie Costumes, 20's Flapper Costumes, 80's Glam Rock Costumes, Swing Costumes, Jazz Costumes, Rock & Roll Band Costumes, Renaissance Costumes, Army & Military Costumes, German Costumes, Colonial Costumes, Victorian Costumes, Baroque Costumes, Celebrity Costumes, Theatrical Costumes, Old West Costumes, International Costumes, King and Queen Costumes, Prince Charming Costumes, Lucy Ricardo Costumes, Johnny Depp Costumes, Willie Wonka Costumes, Spaceman Costumes to Caveman Costumes, Diva Costumes to Trailer Trash Costumes, Scary Costumes to Humorous Costumes and so many other Halloween Costume ideas you will not believe it unless you see it for yourself.
We will not run out of Halloween Costumes and Party Theme Ideas because we sell costumes all year round, so our selection is always enormous.
Our History
Dallas Vintage Shop, formerly Treasure Box, was founded in February of 2000 as a fundraiser organization for Servants for Christ, International. SFC has provided clothes, shoes, sewing patterns, computers, monetary donations and many other items to churches, orphanages, shelters and individuals for over 10 years. Thousands of boxes and bags accumulated for years as generous donors heard about our efforts. The donations came in faster than we could use them, but this was a good problem.
A U.S. business man living in Romania heard about our experience working among the youth in Romanian churches and orphanages. He knew about our stockpile of stuff and our desire to do more for the people, so he suggested we open a thrift store in Dallas, where SFC was located. He provided the funds necessary and Dallas Vintage Shop was born in Plano, Texas as Treasure Box Benefit Thrift. Because of the financial crisis of the telecommunication community of Richardson and Plano, the 9/11 incident, and the fact that our location was a logistical nightmare, the Treasure Box struggled for three years to survive. However, its vintage clothing and period items seemed to sell regardless of the economic times.
People wanted vintage stuff. Having had a background in drama, and thus a love for old clothes and crazy trends, the manager turned the Treasure Box into a store that specialized in everything vintage. The Plano and greater Dallas community have responded with overwhelming enthusiasm. We have asked our customers and supporters to back us in this effort and they have. It's like a community effort to bring us the strange and wonderful.
Buying anabolic steroids in a pharmacy is simply unrealistic, so many athletes look for numerous online stores buy steroids in search of the right drugs.
One very lovely lady heard about what we were trying to do and drove across the Metroplex to donate items that belonged to her mother. She was very excited about the store. The items were too elegant and valuable to give to just any thrift store or charity. She didn't want money, she wanted to make sure that her mother's items went to people who appreciated them. The woman was glad to help us with our fund raising efforts. She walked out with a smile, a since of satisfaction and a tax-deductible receipt.
Our Community
People buy vintage clothing, jewelry, shoes, costumes and other period items from all over to donate them. They bring us items found in their relatives closets, just to see our reaction to unusual, fun and weird stuff. Sometimes we think they just want to see how full we can pack the place with eclectic, random or diverse items. Donors and shoppers have fun at DVS, and we have fun with the wonderful and generous people who support us. They have helped turn our shop into what people from Seattle to New York, Tokyo to England, L.A. to Austin, keep telling us is their favorite store in the world.
Our customers are the most wonderful and diverse people. Some of the the biggest, most famous DFW theaters, as well as local, children's, and high school theaters, church drama groups, professional and amateur jazz, dance, opera, music, TV and movie studios purchase and donate regularly. Costume shops from all over the country come to restock their 1920's or 1970's costumes from our supply. We are truly thankful for the many people who talk about us to their friends, fellow entertainers, theater directors, school teachers, theme party hosts and anyone else who loves vintage clothing and costumes. DVS is now a privately owned business, and the amount of charitable donations to existing and new organizations has increased.