Extravagant Masquerade Costumes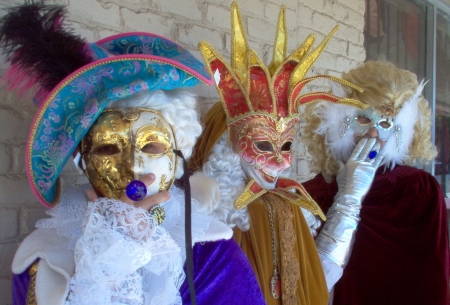 Mardi Gras and Masquerade Ball masks, gloves, jewelry, capes, wigs, etc. We have the largest supply of Mardi Gras and Masquerade Party costumes and accessories anywhere.  We have a huge collection of velvet, satin, sequine or beaded capes, cloke, gowns, vests, shirts, pants, dresses, hats, gloves and other Masquerade outfits you'll find anywhere.
Love costumes? See every upcoming costume-friendly event in the Dallas-Fort Worth area all year round at DFW Events Calendar!