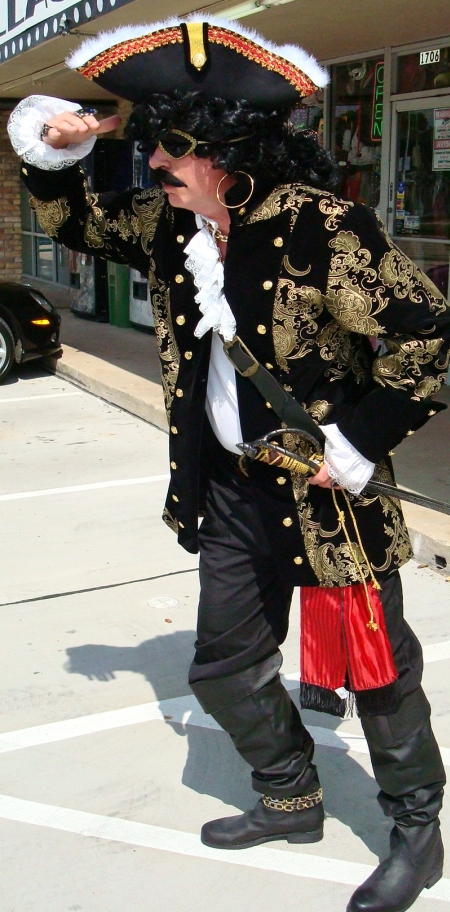 Pirate Captain Morgan
Dallas Vintage Shop has the most amazing selection of beautiful quality pirate captain coats, jackets and vests.  We have racks and racks of pirate coats, pirate shirts, pirate pants, pirate hats, pirate belts, pirate boots and boot covers, pirate ear rings, rings, pirate sashes, pirate swords, pirate guns and knives and more.
Love costumes? See every upcoming costume-friendly event in the Dallas-Fort Worth area all year round at DFW Events Calendar!