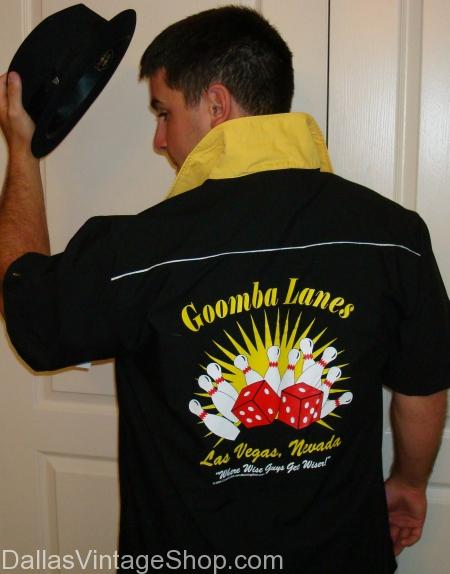 Bowling Shirt Goomba Lanes
Dallas Vintage Shop has hundreds of vintage or vintage reproduction bowling shirts for ladies or men in all sizes from small to 3X and even larger.  Keep in mind that the few images of bowling shirts here are only a small sample of the many styles and qualities from simple, printed, colorful or very high quality.  Many of the reproductions of actual vintage shirts are in multiples for couples and group coustumes.

Love costumes? See every upcoming costume-friendly event in the Dallas-Fort Worth area all year round at DFW Events Calendar!