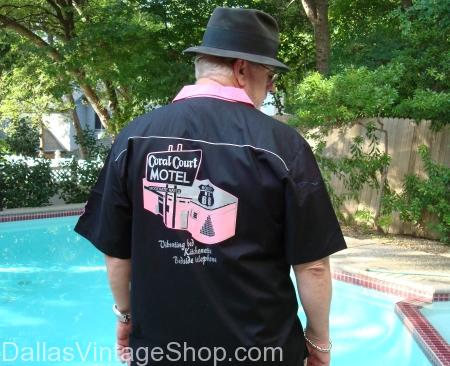 Bowling Shirt Coral Court Motel
We have large quantities and  a very diverse collection of bowling shirts for 50's costume, theme parties, Las Vegas parties, Sock Hops, Skating parties and more.

Love costumes? See every upcoming costume-friendly event in the Dallas-Fort Worth area all year round at DFW Events Calendar!