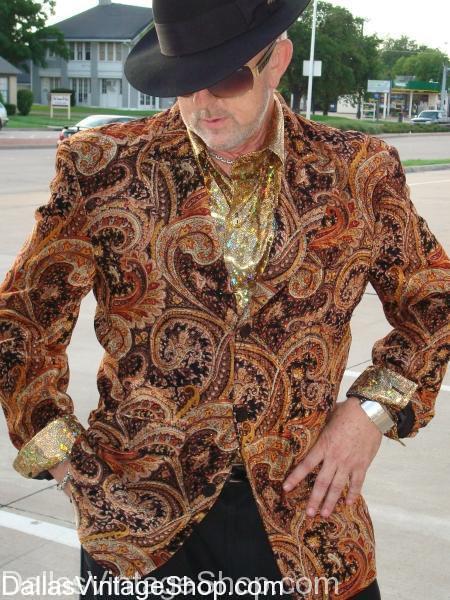 Vintage Paisley Showman's Sport Jacket
This is a sample of some of the reproduction vintage fashions. This paisley coat has gold glitter threads for a cheesy night club singer – lush tv show type greaseball look.
Dallas Vintage Shop has amazingly ridiculous showboat fashions for casino party crowd. There is unbelievable show off fashions for men, including sport coats and bling. For the women, there is everything from goudy gala dresses to sequence lumea and beaded tealinks gowns for the pretentious flirty types.
Please follow and like us: