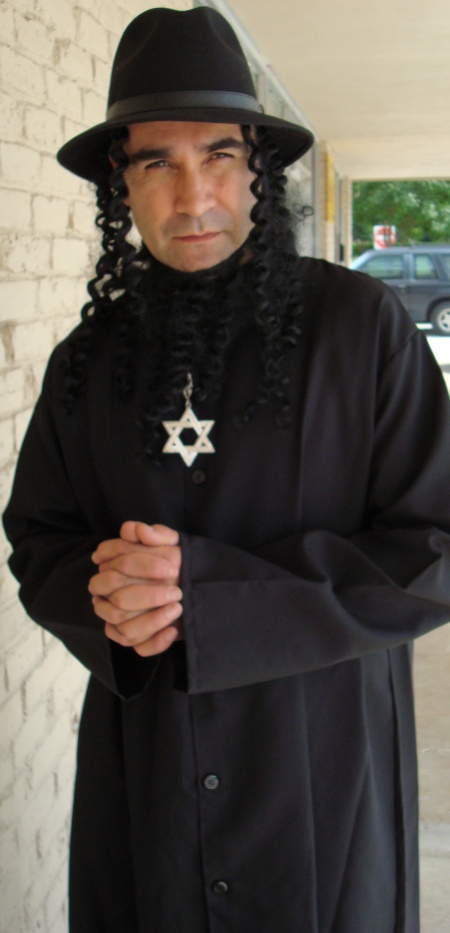 Rabbi Robe, Star of David Necklace, Rabbi Fedora and Curly Faux Peyos
/// "You shall not round off the peyos of your head" (Leviticus 19:27). The word peyos refers to sideburns — i.e. the hair in front of the ears (Talmud – Makkot 20a).///
Love costumes? See every upcoming costume-friendly event in the Dallas-Fort Worth area all year round at DFW Events Calendar!