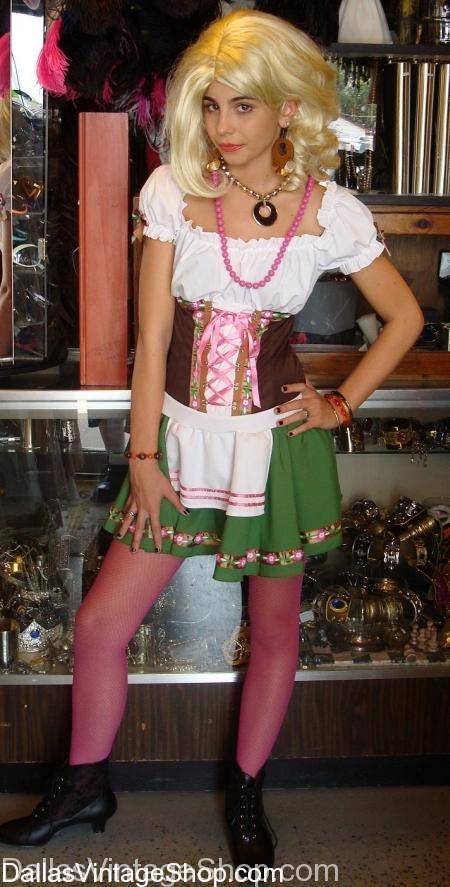 Ladies German Octoberfest Barmaid Diva Costume
We have a very large variety of German Barmaid Costumes and costume ideas, for Oktoberfest. There is many types of sexy barmaid costumes or you could pull together a barmaid winch from our broom skirts, peasant blouses, lace up halter vests, sexy corsets, shoes, boots, wigs and jewelry. There is virtually any number of ways to costume yourself, whether you are extra small or plus size, you can find german costumes at Dallas Vintage Shop.
Love costumes? See every upcoming costume-friendly event in the Dallas-Fort Worth area all year round at DFW Events Calendar!