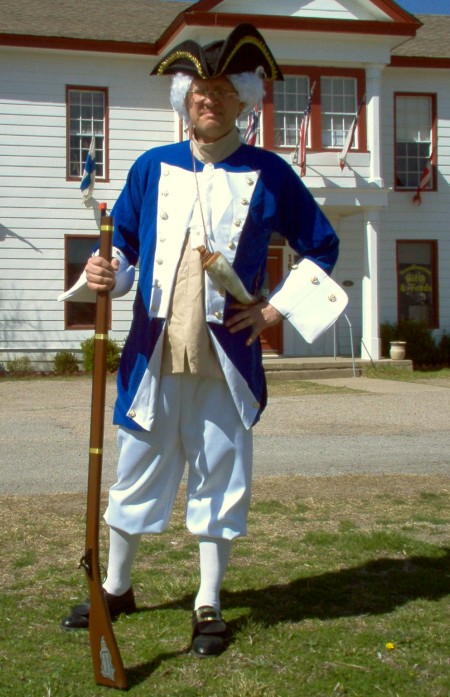 George Washington costume
In his lifetime George Washington wore many uniforms, so, do your own research, download photos and bring them with you and find out we can help you put the costume together that will make you happy. We have a huge selection of hats in many styles and detailing, coats, vests, and knee britches in several colors and styles. We have knee stockings and socks, ascots, jabots, frilly or lacy shirts, powdered wigs, swords, flintlocks, buckles for shoes, etc.
Love costumes? See every upcoming costume-friendly event in the Dallas-Fort Worth area all year round at DFW Events Calendar!