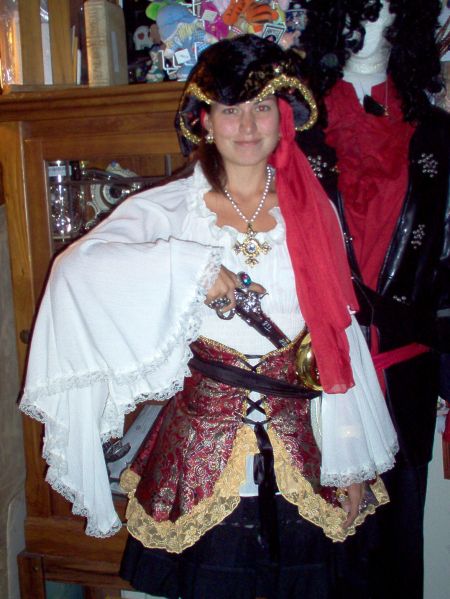 Anne Bonny infamous pirate costume-glamorized version
We have costumes for wenches, pirate girls, rich pirate ladies and more. From crude to elegant or from rich to gypsy style, we have many dozens or styles of dresses, skirts, peasant blouses, lace blouses, leather belts, sashes, scarves, corsets, bodices, bustiers, petticoats, wigs, hats, berets, jewelry, boots, boot covers, swords, daggers, flintlocks, mesh fingerless gloves, fishnets, and items for the authentic look or blinged-out to the max diva pirate lady look.
See also: Pirates
Love costumes? See every upcoming costume-friendly event in the Dallas-Fort Worth area all year round at DFW Events Calendar!